Board Building and Finance Committee Meetings- Thursday, January 14, 2021 at 5:00pm
The South Holland School District 151 Board of Education will have two committee meetings. The Building Committee will meet at 5:00pm. The Finance Committee will meet immediately after the Building Committee (approximately 5:30pm). No action is taken at Board Committee meetings.
This is a public meeting. Members of the public may listen and/or participate by using the call-in number or link that will appear below.
________________________________________________________________
Microsoft Teams meeting - Join on your computer or mobile app
Click here to join the meeting
Or call in (audio only)
+1 224-399-0181,,792218261# United States, Waukegan
Phone Conference ID: 792 218 261#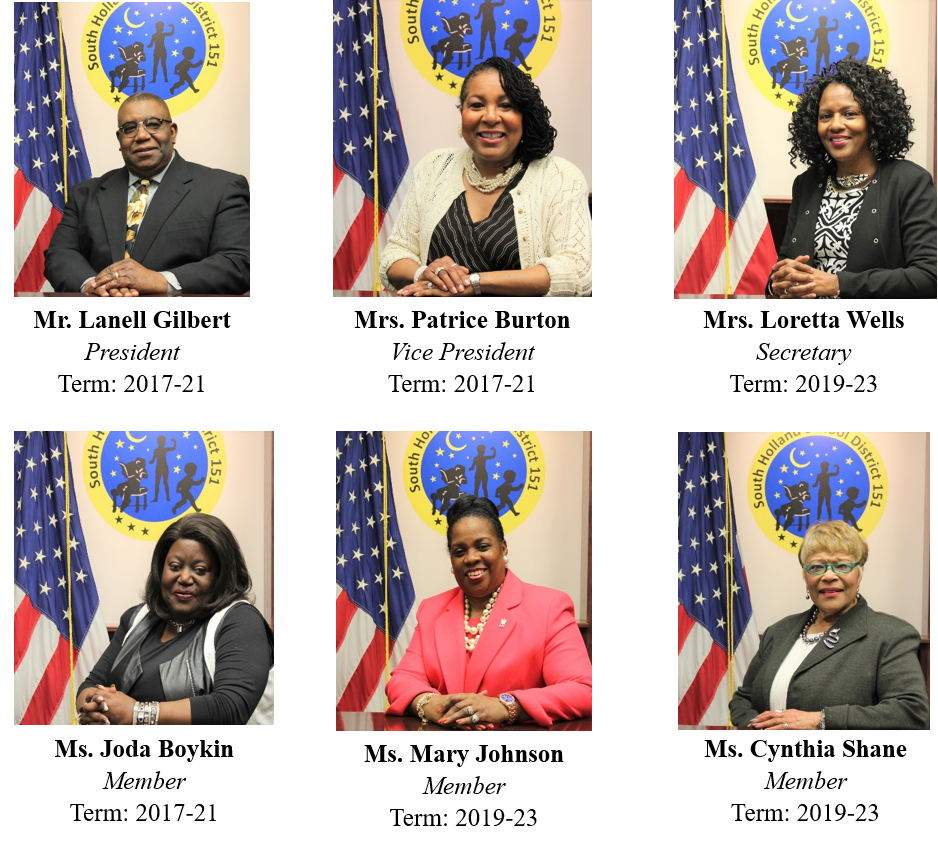 Board of Education Announcement
The South Holland School District 151 Board of Education has appointed a new member to fill a vacancy created by the retirement of a Board Member.
The Board would like to welcome Mrs. Corean Davis to the South Holland School District 151 Board of Education!
Contact the Board of Education
2020-2021 Board Meeting Dates
The Regular Board Meeting is scheduled for the first Monday of the month except for the months of July, September, March and June. A Committee-of-the-Whole meeting will be held prior to the regular Board Meeting. Items on the Agenda will be discussed, however, no board action will be taken.
Click here to view the board meeting dates for this fiscal year.
Calendar

‹

January

2021

›

S
M
T
W
T
F
S
1
2
3
4
5
6
7
8
9
10
11

Jan 11

6:30 PM to 7:00 PM

Committee-of-the-Whole

Location:

Madison School -15700 Orchid Dr., South Holland, IL 60473

Calendar:

Board of Education

7:00 PM to 8:00 PM

Board Meeting

Location:

Madison School - 15700 Orchid Dr., South Holland IL, 60473

Calendar:

Board of Education

12
13
14
15
16
17
18
19
20
21
22
23
24
25
26
27
28
29
30
31